How to choose a WordPress theme? Choosing a WordPress theme might be a difficult task for a lot of people. This is a question that worries many website developers, and that is not surprising. Choosing a theme is one of the most important steps that you must make when creating a website. The theme you are going to choose can make your business profitable or just a waste of time. In this guide, ThemeMove will help you make the right choice of theme that suits the goals of your business.
The theme not only determines how your site looks to visitors, it also defines a lot how your online business works in terms of functionality and additional options.
Don't overlook your business goals when choosing a WordPress theme
One of the common mistakes many people make is that they start choosing a topic directly. That can lead to great disappointment. Before getting down to the topic, think about your business and how your site helps you achieve business goals.
To figure out how to build a profitable website, answer the following questions:
What do you sell?
What are the requirements for your site?
What are your competitors' strategies?
What are the habits of your customer base?
How can you focus on what matters?
1. Keep in mind the products that you offer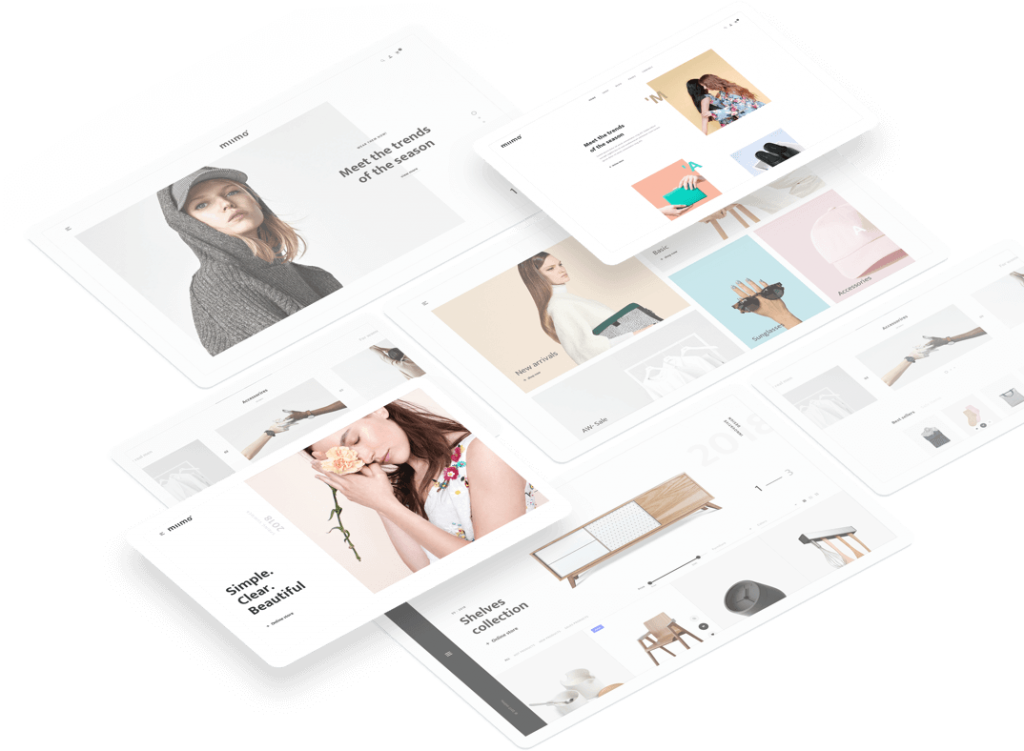 When thinking about how to choose a WordPress theme, many people lose focus on what they actually offer to customers. Plus, accordingly, they do not correctly understand which theme will correspond to what they are selling and the purpose. Build your website focusing on your product or service. For example, you have a construction company, but you can also do interior design as a secondary line of your business. In this case, consider checking architecture WordPress themes. The wider topic will most probably suit both of the business purposes.
2. Focus on requirements for your site
This step is a little more difficult because it takes you to look at things as an administrator. The first thing is to separate the front-end and admin functionality. Think about what features your visitors will need, and then think about what needs to be done to make this happen in the back-end development.
For example, if you blog about recipes, you might want users to be able to sort them based on specific criteria. So, if you want users to be able to see recipes by cooking time, you will need a filter on the front panel as well as a tool in the admin panel where you can specify the cooking time for each recipe.
3. Invest your time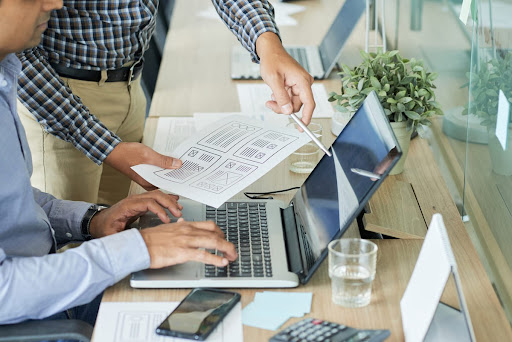 Once you have a full understanding of the goals of your business, remember to spend some time choosing a topic. Many people mistakenly believe that due to the wide range and low cost of themes, this is an easy thing to do and a couple of hours would be enough for that.
Even for programmers who are experienced in creating and selling their own themes, the question of which theme to choose for WordPress can be difficult to answer, so don't be discouraged if you don't get it right the first time. You usually won't be able to test your theme live, so it will take you a significant amount of time to research. In some cases, it's better to choose a WordPress theme that suits your main goal and then go for additional services of website development to create unique customizable solutions and maintenance services to keep things working.
4. Check out what your competitors do
Competitor analysis is definitely an important part that must be present in any business plan. It shows you how to win the competition in many aspects from market share to product quality. Choosing a WordPress theme, look at how your competitors deal with their sites. That will show you context, allow you to evaluate your minimum viable product, and help to determine the expectations of your target audience.
This does not mean that you should simply copy what your competitors are doing! Competitor analysis gives you an idea of ​​what works well and what is better to avoid, so you can learn quickly from others' mistakes.
5. Suit the habits of your clients
While thinking about how to choose a WordPress theme, it would not hurt to learn a little about the habits of customers in the online world. Don't forget that your personal browsing experience doesn't necessarily show that others are doing it the same way, and more importantly, it doesn't necessarily mean how your target audience will do it.
Knowing certain aspects of behavior will help you to make the right decisions when building your website. Build the website the way that makes the whole process easy and understandable for the clients, don't mess up with too many useless options.
6. Focus on the right questions
This is one of the most important tricks for building a profitable website. Web developers and site owners tend to forget about their site's goals, but you need to keep this in mind for your site to achieve the goals! Consider this: your most likely end purpose is to sell your service or product – a beautiful website is just a means for that, not the main goal.
Don't confuse large numbers of visitors with a successful website. After all, counting your customers is important, and this is where the conversion comes in. After all, it's better to have a site that converts a higher percentage of visitors than one that has a lot of traffic with a too high bounce rate.
7. Check out the demo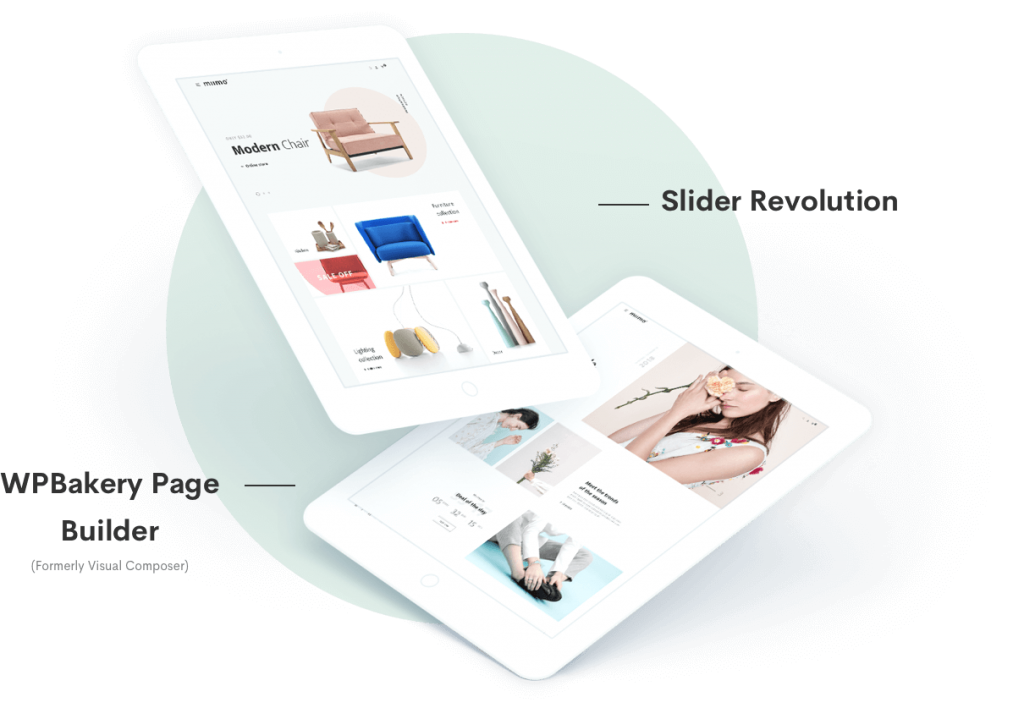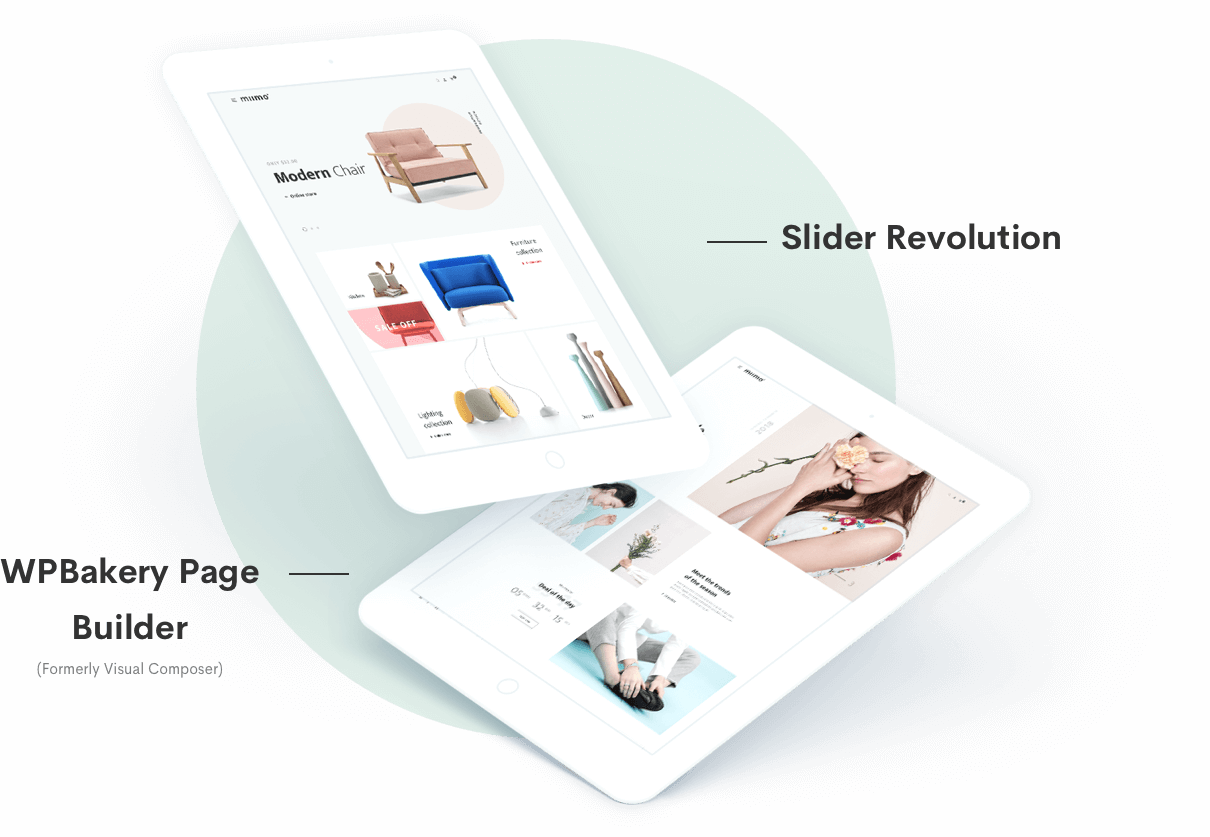 The demo is really helpful to understand what to expect and, therefore, should be your first step. This will definitely showcase the best side of the theme, so if you don't like it, don't doubt and move on – it won't get any better!
You will see all the available items such as:
Plugin support;
Embedded Pages;
Custom Widgets;
Appearance of individual posts;
Shortcodes and other addons.
Take enough time to thoroughly check out and investigate the demo. You can even put together some kind of a checklist of the functionality and features to see how it works.