Personal Minimal WordPress Blog Theme
Basic is a WordPress blog theme made with love by ThemeMove. It's a pared-down version of our hugely popular Basic theme.
Basic
Version 1.0 - July 24, 2019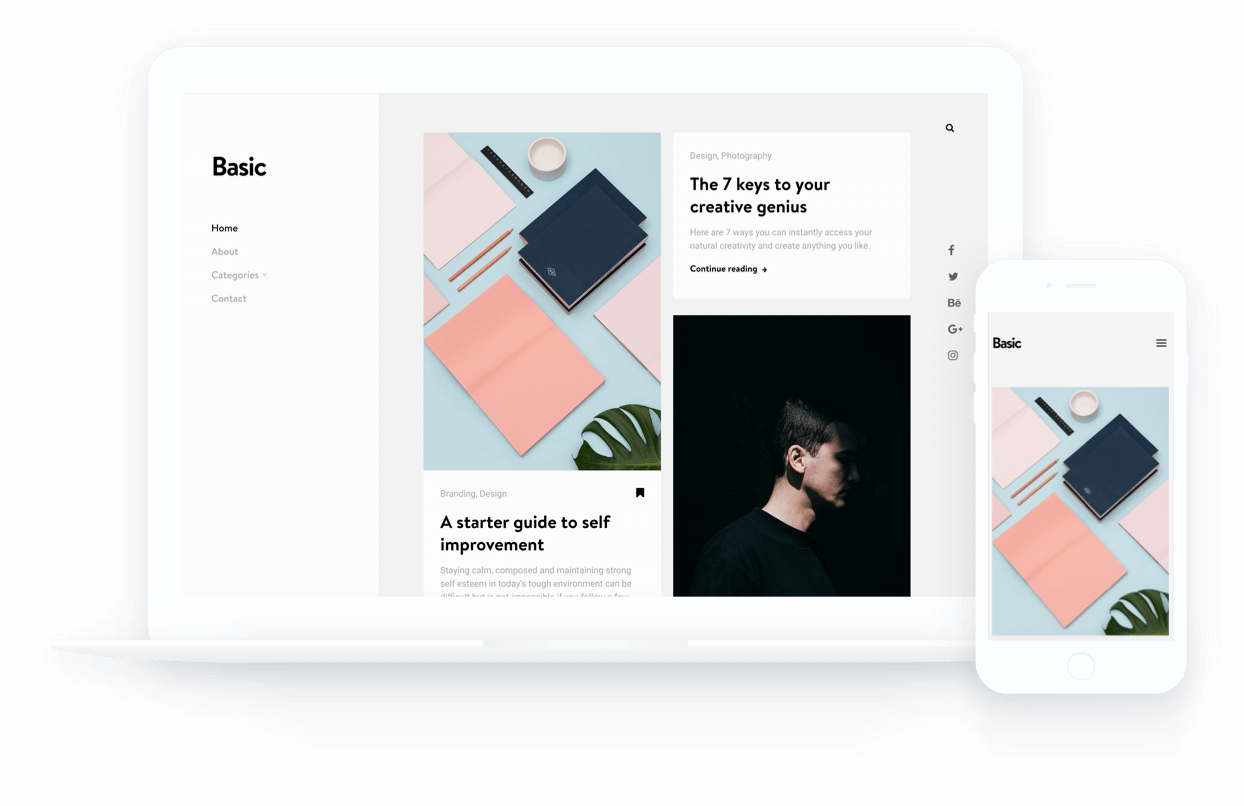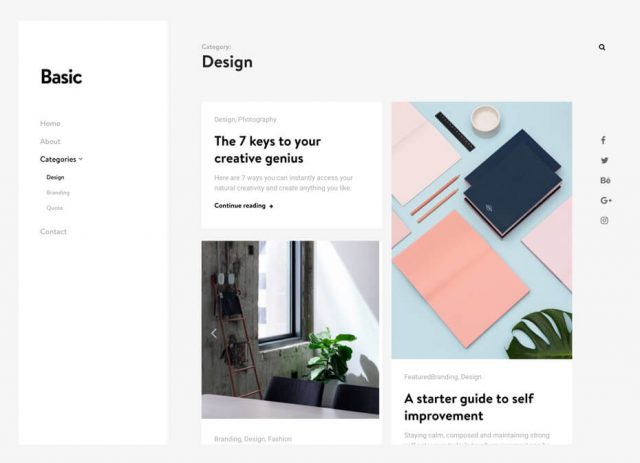 VARIOUS SOCIAL INTEGRATIONS
Basic allows users to add various social accounts to their website and put the icons on a vertical bar for fast sharing of any blog post. The cross sharing allows users to draw attention from audiences to their site and increase the online visibility.
EXCITING BLOGGING EXPERIENCE
Hovering Styles & Formats
Basic introduces a number of hovering styles for posts and post formats. This would make your blog site looks appealing –  more than just a welcome note to the visitors, which encourages them to explore more on your site. Visitors just couldn't resist clicking and reading on.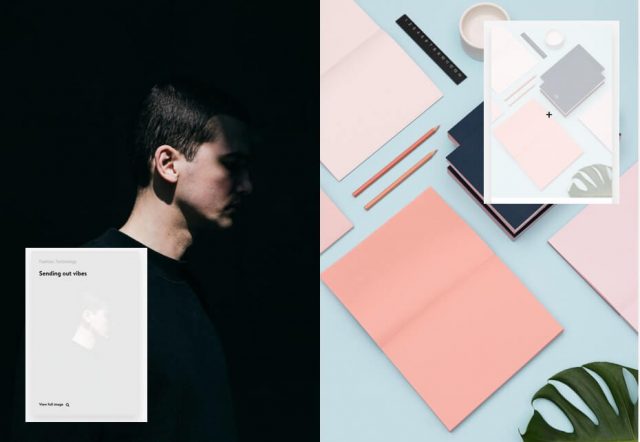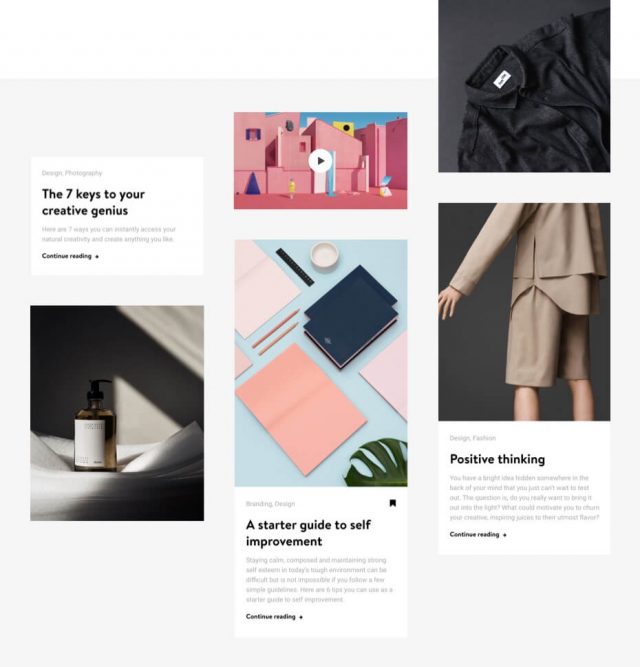 It's possible to create post with or without images, using quotes, having audio or video embeds or a post with links. Plus, Basic has an infinite scrolling effects that load more posts when you scroll down the site. Really worth a try on your site.
Display your nicely drafted and well written
pieces of writing in neat
Basic is fully compatible for a mobile view from different device resolutions. All elements are perfectly displayed at their best and respond to your every click in a few seconds.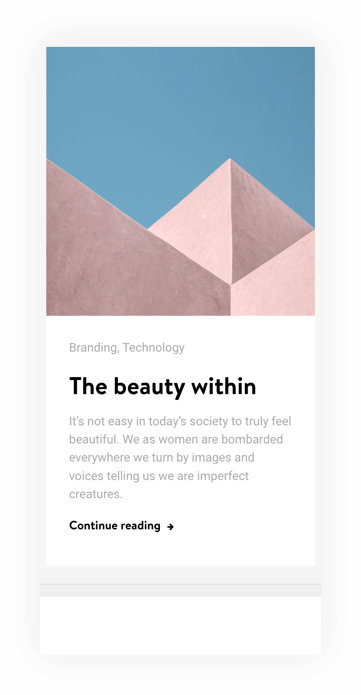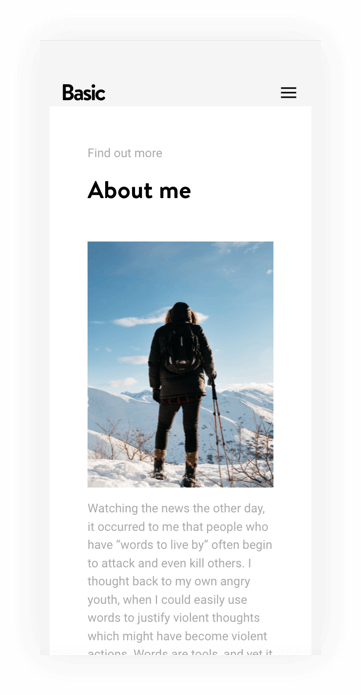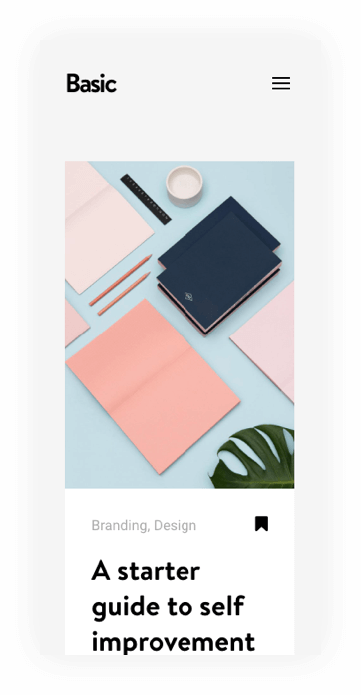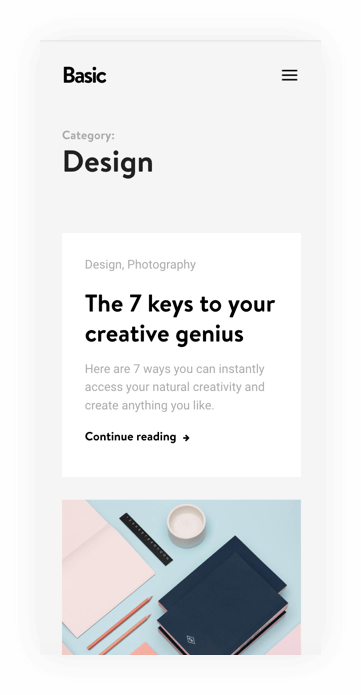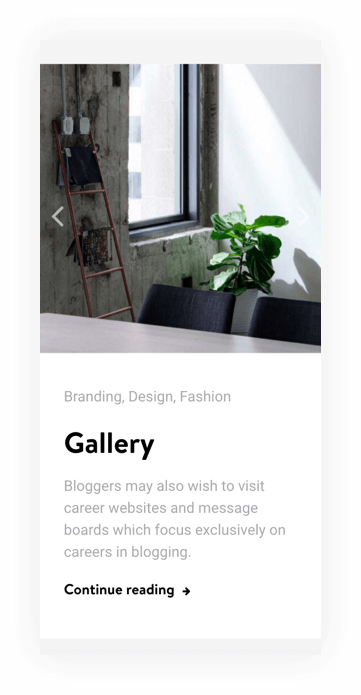 This theme's core features offer users a number of ways to comfortably write inspiring pieces of blogs and put them under different categories.
Post Archive Categories
The act of categorizing your post archives make it easier for you to manage your blogs and your audiences to browse their favorite topics. The categories tab on the menu is a good prompt for your visitors.
Ideal Typography & Spacing
Basic has got an ideal appearance thanks to the great choice of fonts, icons, and spacing in design. Everything looks neat and clear-cut with the addition of various beautifully animated hovering effects.
Built-in Contact Form
Keeping in touch with your audience plays an important role in running a blogging website. You can encourage your readers to send emails about their questions, their experience & opinion sharing by filling out the form.
Beautiful About Page
Telling your own story with a few things about your blogs, your ideas and goals for your site. Users can add quotes and images to this page to make your audiences interested in what you're writing about. Exclusive design for About page.