Modern Business WordPress Theme
Freki is business WordPress theme that embrace premium features but users can download and use it for free. A quintessential for WordPress users.
Freki
Version 1.0 - July 24, 2019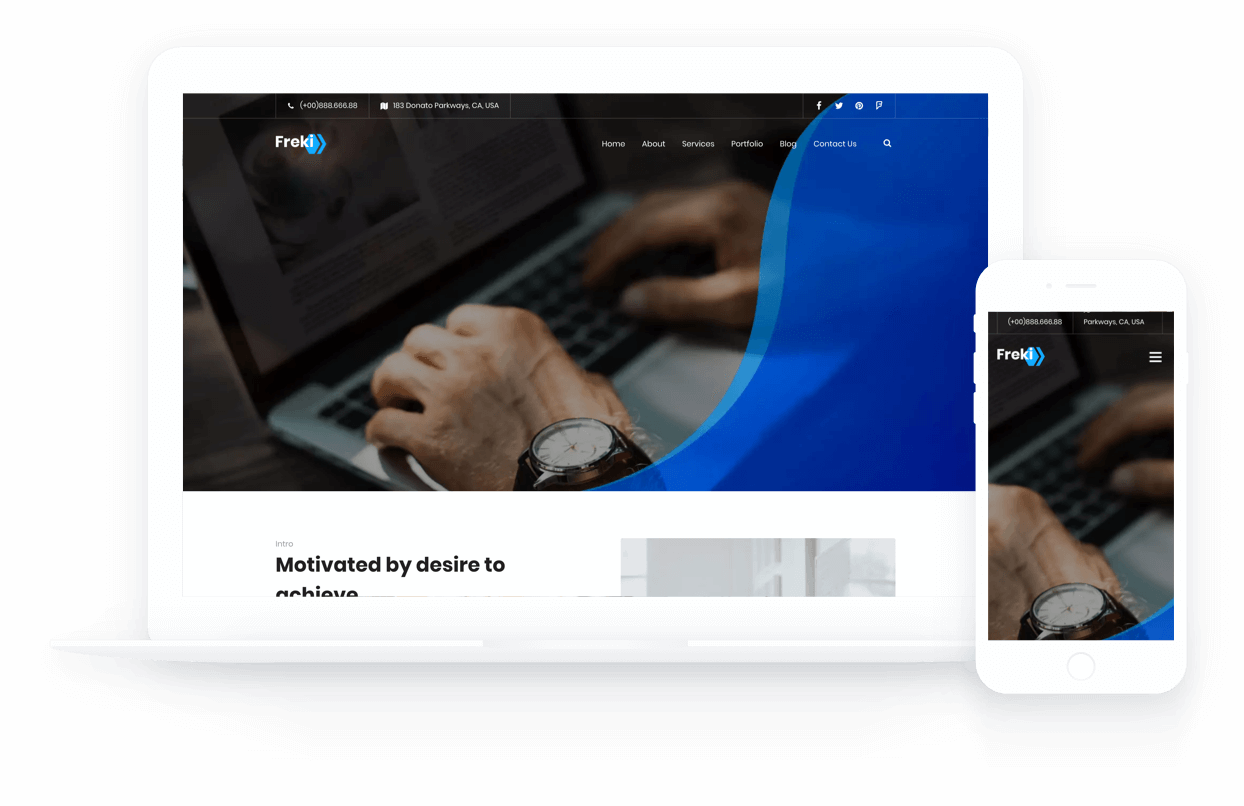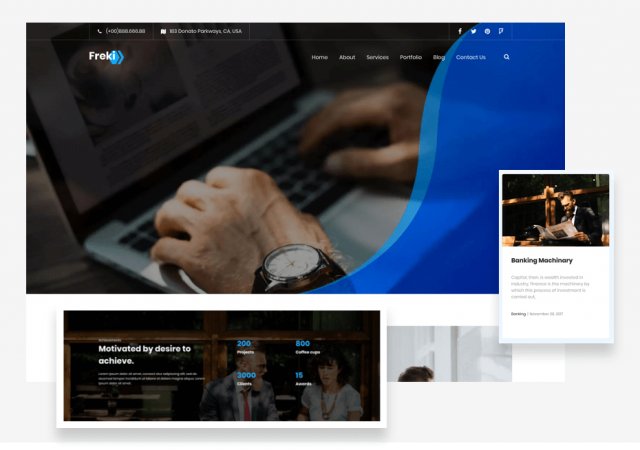 Freki is a powerful WordPress theme especially build for businesses, corporations, agencies and companies of all sizes. The most outstanding thing that you can see is that it can fully present all your company's capabilities as well as possibilities.
Efficiency Driven Features
The reason why you can count on Freki is the numerous features it can bring about for your site building process. All things that are normally found on premium themes only are fully embedded into this one powerful theme.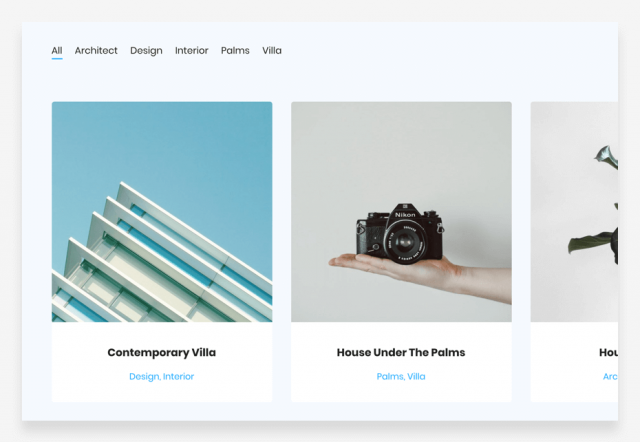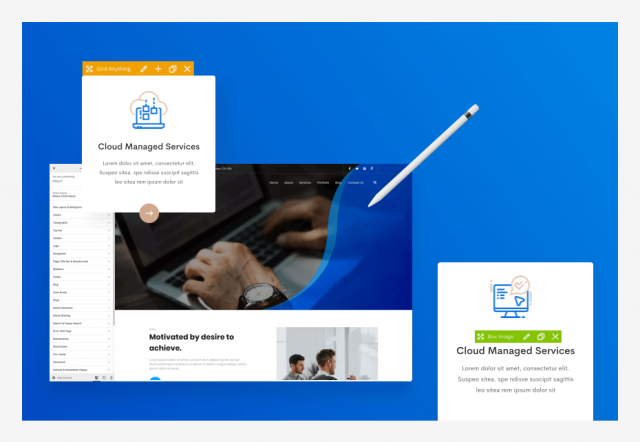 It's a pleasant experience to work with Freki as you can drag and drop to quickly switch the places of elements. This saves users more time to spend for the content rather than dealing with the complex programming codes.
Efficiency Driven Performance
with Nice Mobile Display
Professionalize your site with all possibilities and chances to capture visitors' attention. Organic traffic on mobile devices are increased thanks to the adaptability.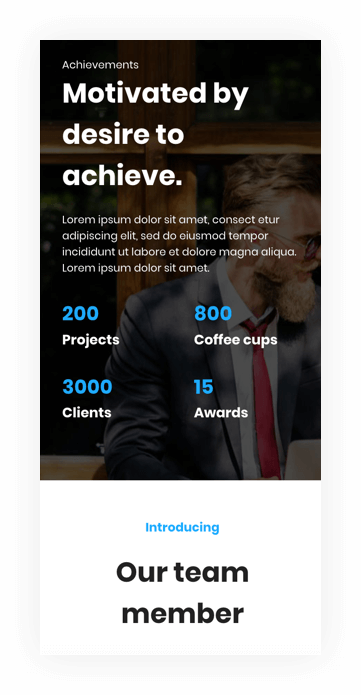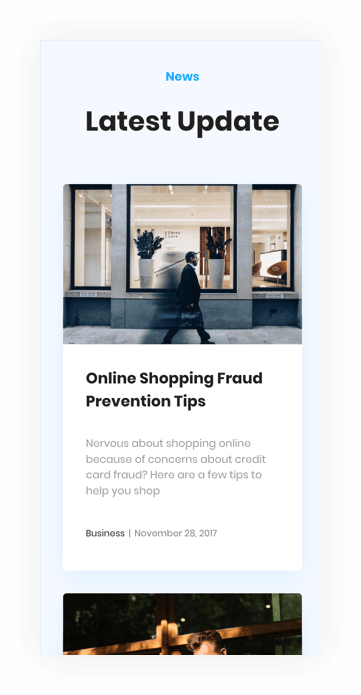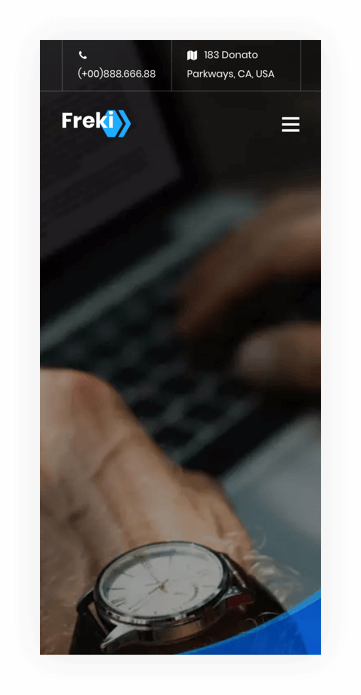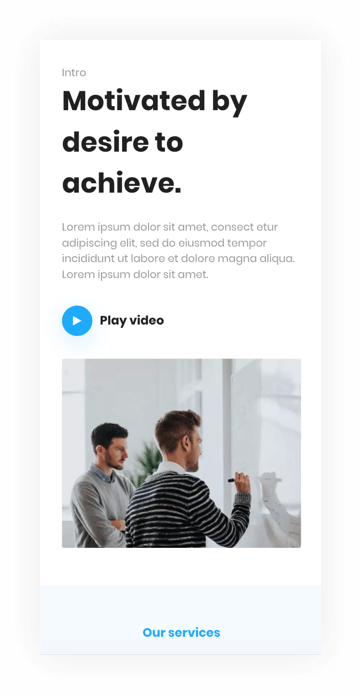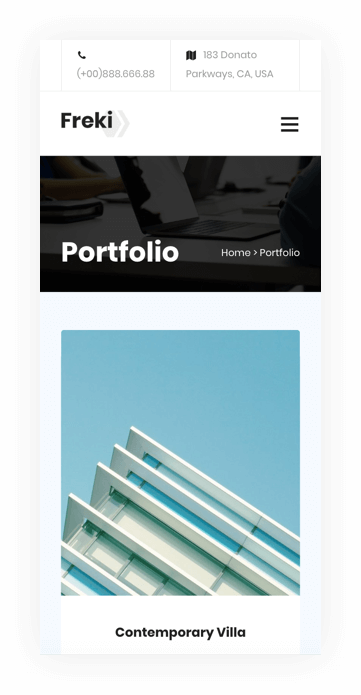 We understand your needs for a professional and enticing website that speaks for your brand. All these features are made with superb quality and easily accessible for users.
Highly Intuitive Customization
It's easy to customize site configurations with Freki's advanced options added to admin dashboard. You gain more control over your site, and bring it to the next level for more professionalism & perfection.
Cross-browser Adaptability
Whichever browser visitors might use to browse your site, be it Chrome, Safari, Opera, Firefox and Edge, the theme is always responsive with a smooth display. You won't need to worry that your site might be broken.
Convenient Sidebar Widgets
The right sidebar comes with a nice design and a lot of customization options, so that you can adjust the widget to fit your site and improve the reading experience. You can find it under section Appearance >> Widgets.
Super Fast Loading
The theme performance is optimized for the higher speed of site loading. Faster site loading will reduce the waiting time, improve the reading experience, and thus, reduce the bounce rate on your site.