Clean & Elegant WordPress Blog Theme
Lalaland is a fast, free, minimalist blog WordPress theme. Feel the great responsiveness, retina display and graceful design nicely combined.
Lalaland
Version 1.0 - July 24, 2019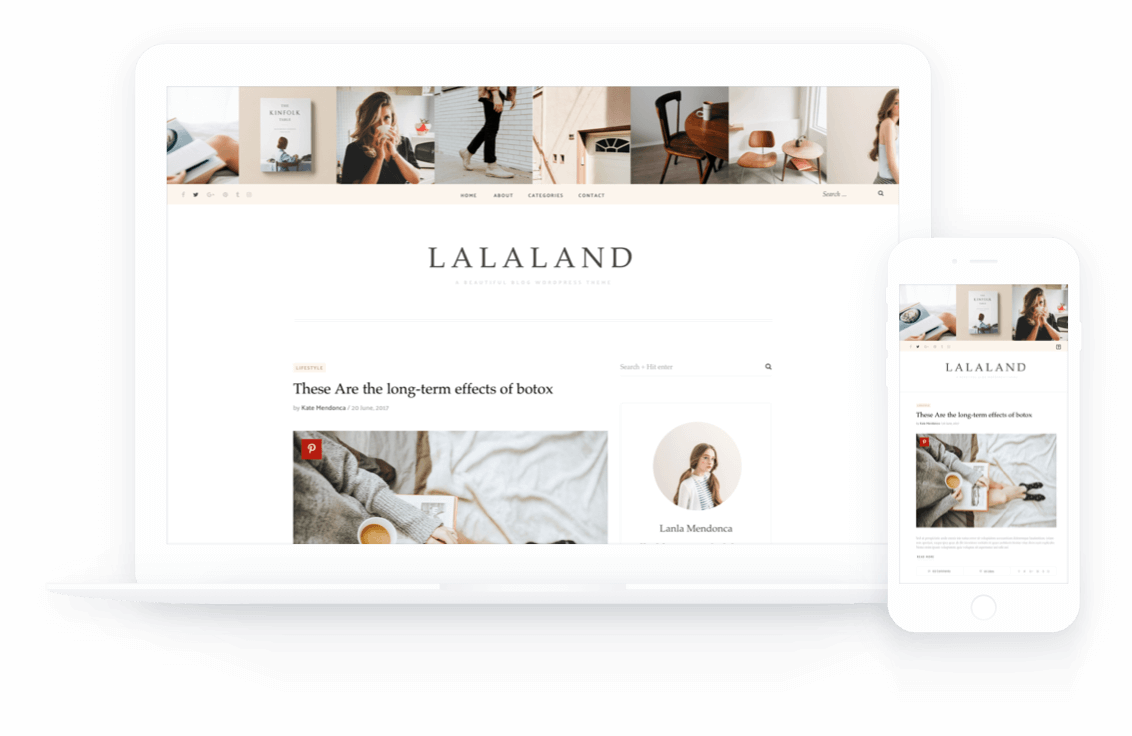 LalaLand has a favorable header design that could grab any one's attention right at first glance. The header is loaded with Instagram feeds, social accounts and a search bar. It's a nice idea to help you showcase awesome images from your Instagram on your site.
Nicely Graceful Typography
The chosen font of LalaLand can boost the style of your site. The graceful typography makes it sync well with the overall design of the pages. The blog posts you created can now be more enjoyable to read when the and you just can't get your eyes off your site.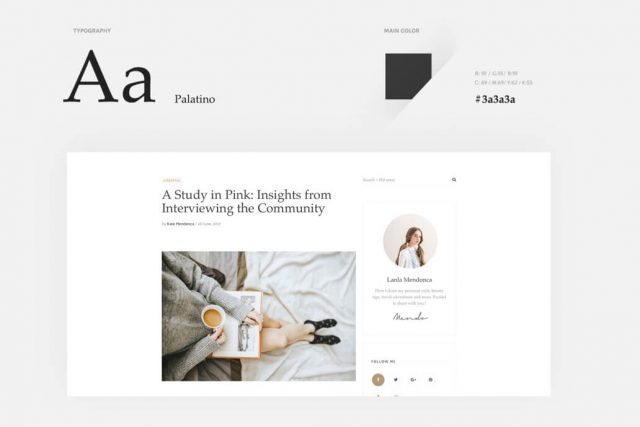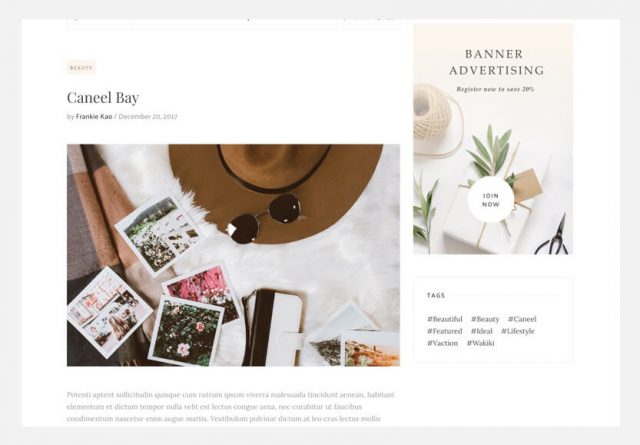 LalaLand made it possible for users to publish posts of different formats, including quotes, videos, audios, gallery, images, and link posts. More over, There's a possibility that you can put them under various categories and configure how they appear on the front page.
We put a showcase of all blog layouts and blog archives for you to behold the beauty of this elegant WordPress theme for blogs.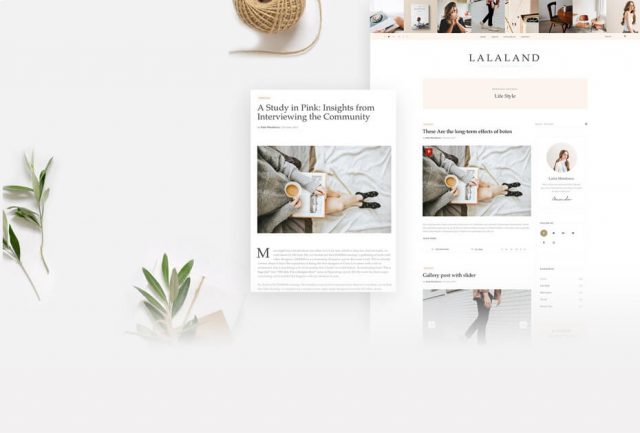 Mobile Ready Website Display
for Life Enthusiasm
Been worried about your site appearance on mobile devices? Don't fret, LalaLand is designed to preserve the best out of your site with slight adjustment for optimization.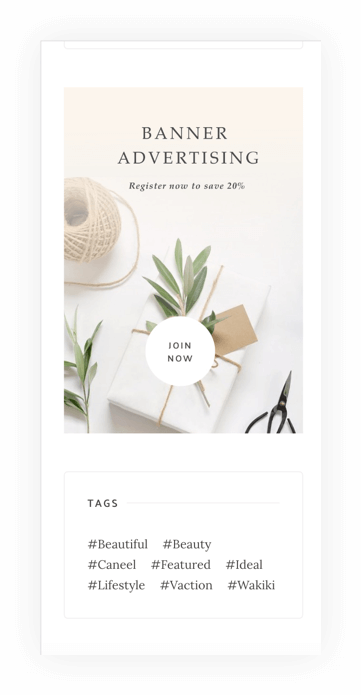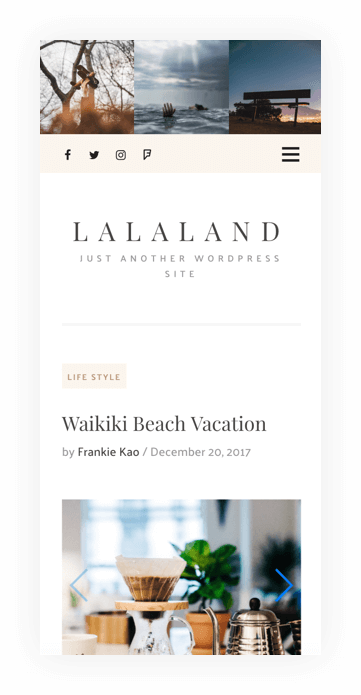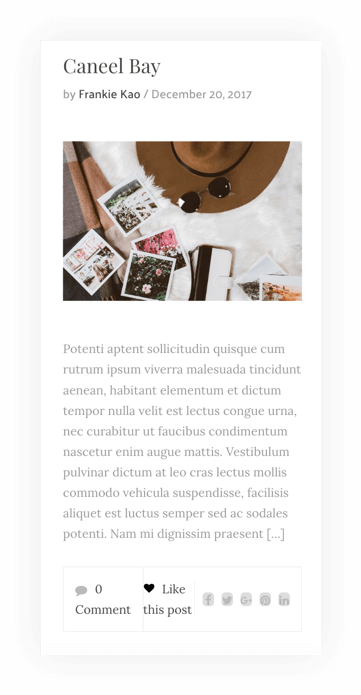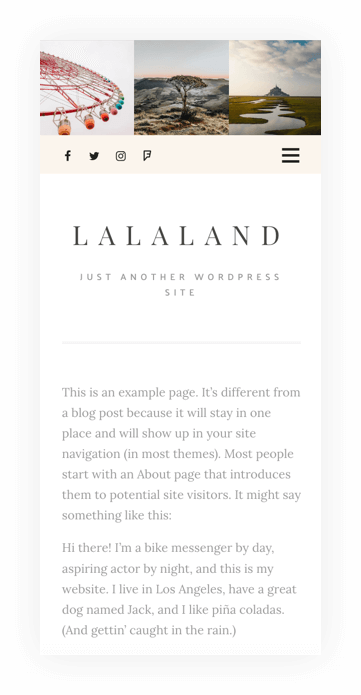 LalaLand is a dream come true for bloggers, authors and writers who are enthusiastic about life and want to share experience through writings.
Highly Mobile Friendly
LalaLand is intended to be compatible with any screen resolutions. The display on mobile devices would still be very eye-pleasing with elements preserved at their best states. Prepared for expanding your online visibility.
Fully Gutenberg Ready
This theme is fully compatible with Gutenberg editor, so that it's an easy drag & drop block-based site editing experience. You can rest assured that our developers have tested it on the latest version of WordPress & Gutenberg.
Nice Parallax Navigation
This theme allows users to use HD background images and parallax scrolling effects to make things appear in a more interesting and appealing way. The Parallax effects change the visuals of the site for the better.
Super Responsive Display
This theme can respond in just a few seconds whenever you click on any element on the site. The high responsiveness can bring about all the best things on site building: better efficiency, and most importantly, better user experience.